It's Not About Us, It's About You!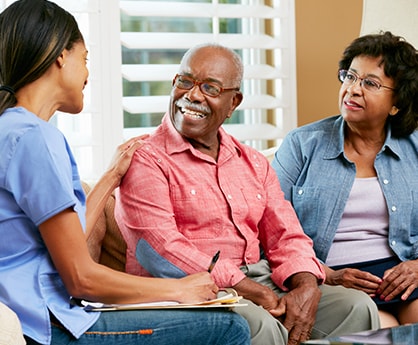 As more and more adults remain active and at home later in life, the need for supportive home care services has only increased. Homestead Home Health Care Services is a full-service private duty agency that was founded with a mission to provide a higher level of care for all our clients.
At Homestead Home Health Care Services, we are committed to excellence through continuous learning. Our team members train under the oversight of our regional nurses, senior managers and recreational therapists. We also utilize the specialized training programs that hospice organizations, skilled care companies, and other providers offer. This specialized training allows our team members to provide compassionate care for seniors and other individuals who need a higher level of assistance.
We are able to provide support for complex medical cases that many home care services are not able to handle, from basic wound care, medication administration, and diabetic management (including sliding scale insulin) to specialized transfers and hospice or end of life care. This broad range of abilities allows us to provide our clients with continuity of care when their health or assistance needs change.
Being a trusted provider for senior living services is important to all of us at Homestead. We're not just here to handle your health needs but we focus on caring for each client as a whole person, not just another patient. Our Care Management Model ensures that each client is able to access all of the services they are entitled to in order to live a full and healthy life.
How Can We Care For You?
Homestead Home Health Care Services is committed to providing you the care you need – when you need it and where you need it. We can help a few hours a week or up to round the clock care. We understand that choosing a home health care company can be a difficult decision.
We're happy to answer any questions you have about the process and what we can do to provide for the needs of you or your loved one. Please contact one of our caring team members to learn more about the services we provide and how we can care for you or loved one. Whether you prefer phone, email, or in-person conversations, we're here for you.