Care Management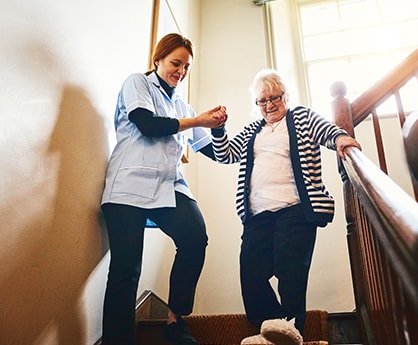 Effective senior living care does more than just treat a wound or manage a condition. At Homestead, our goal is to improve the quality of life for each of our clients. We do this through our unique Care Management Model which focuses on a collaborative process that allows us to address all of our clients' needs, whether they are social, emotional, cognitive, or physical.
We assess each client's needs and unique life situation individually, so that we can choose the appropriate services and care providers. Examples of our care management services can include:
Coordination of medical services such as visiting physicians, podiatrists & pharmacy
Assistance with insurance coverage issues
Long term care insurance coordination
Veteran's benefit help
Discharge planning
Coordinating outside therapies
Discounted medical supplies
Life enrichment services
Alzheimer's or dementia care
Hospice care
How Can We Care For You?
Homestead Home Health Care Services is committed to providing you the care you need – when you need it and where you need it. We can help a few hours a week or up to round the clock care. We understand that choosing a home health care company can be a difficult decision.
We're happy to answer any questions you have about the process and what we can do to provide for the needs of you or your loved one. Please contact one of our caring team members to learn more about the services we provide and how we can care for you or loved one. Whether you prefer phone, email, or in-person conversations, we're here for you.