Innovative Programs
As part of our commitment to caring for our clients as people instead of patients, Homestead Home Health Care Services offers several specialty programs to improve our clients' care:
Life Enrichment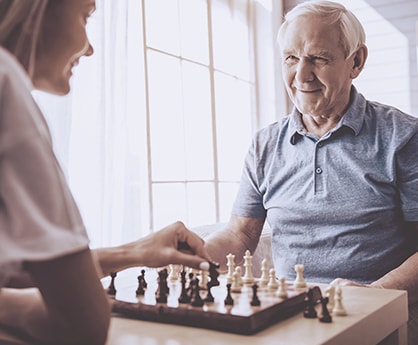 Homestead is committed to addressing all the needs of our clients, whether they are social, emotional, cognitive, or physical needs. Life enrichment services focus on activities that can be tailored for individuals of various abilities, so our clients can enjoy them regardless of any physical or mental challenges.
Purposeful activity and wellness are at the core of most seniors' sense of well-being. Our complementary life enrichment services are designed by Homestead's recreational therapist to improve each individual's physical, mental, and spiritual health, while focusing on their independence. All part of Homestead's commitment to excellence and quality care.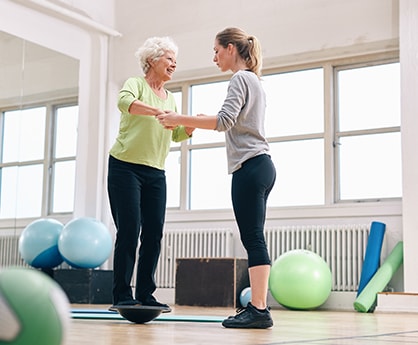 Restorative Services
Homestead's restorative services are designed to maintain our clients' independence and physical abilities through movement. We work one-on-one with clients sessions that cover a range of exercises, walking, range of motion, stretching, strength training, balance exercises, and more.
Many people request restorative services after they complete formal physical and/or occupational therapy, in order to maintain the independence and range of motion achieved. Restorative services can provide encouragement, motivation, guided direction, or physical assistance to alleviate continued safety concerns.
Impressions Memory Care
A dementia diagnosis is similar to a fingerprint; it's unique to each person and family. It leaves a different impression on us all. At Homestead, we embrace the individuality of each person we care for.
Your loved one leaves a lasting impression on your heart and life. Our team is here to walk with you on this journey.
Our Focus Is On You & Your Loved One
Impressions Memory Care is designed to focus on what works best for you & your loved one – in their living space, dining experience, activities they enjoy, and during times of personal care.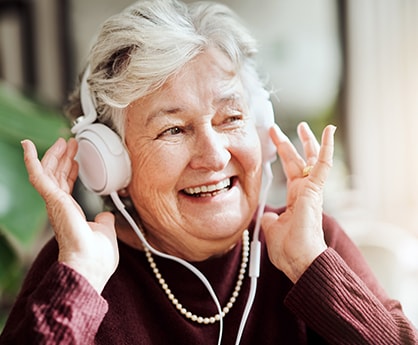 Our hope for you is to find:
Moments of JOY every day that bring a smile and sense of well-being
A PARTNERSHIP between you and Homestead, based on excellent communication from our first conversation, continuing through the memory care journey
Opportunities to participate in MEANINGFUL activity
CONFIDENCE in our dedicated and experienced team to meet your loved-one's changing needs with competence and compassion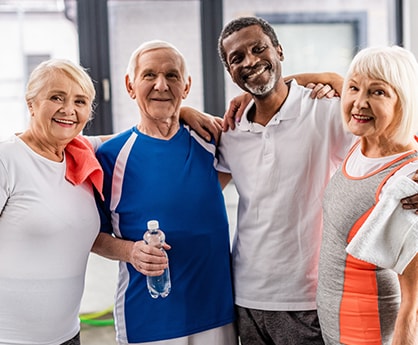 Pathway to Wellness
Seniors in northwest Michigan benefit from our innovative Pathway to Wellness program that invites you to achieve a complete balance to mind, body and spirit. It's about truly taking one step at a time to become healthy.
We specialize in helping seniors achieve optimal fitness. When you choose Pathway to Wellness, you'll benefit from,
Specially trained fitness experts
Individualized programs tailored to maximize your results
Flexibility of training program options – one-on-one or group sessions
New & specialized equipment
Specialized classes to build strength, such as Tai Chi Ch'uan
Call us to ask how we can bring this program to you!
Counseling Services
As a family member ages, numerous transitions take place. This can be a very challenging time for not only the senior, but also related family members and/or caregivers. It is not uncommon for families to struggle with stressful situations. These include:
Transition into a new living arrangement
Recent death of a dear friend, family member, spouse or long-term partner
Recent diagnosis of a chronic disease or ailment
Loss of independence
Facing issues like this can take a dramatic toll on an individual and often their entire family's well-being. Discussing these problems with a caring and understanding professional can really make a difference. Homestead coordinates with Licensed Social Workers who can provide the direction needed to get you and your family members back on track.
Homestead Home Health Care Services is here for you and your loved ones, whatever your home health needs. How can we care for you today?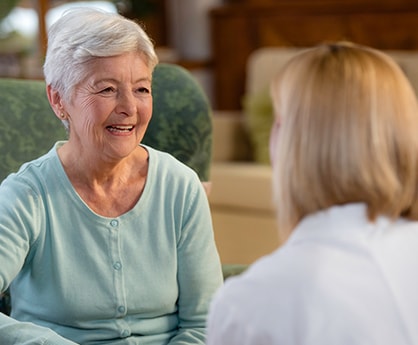 How Can We Care For You?
Homestead Home Health Care Services is committed to providing you the care you need – when you need it and where you need it. We can help a few hours a week or up to round the clock care. We understand that choosing a home health care company can be a difficult decision.
We're happy to answer any questions you have about the process and what we can do to provide for the needs of you or your loved one. Please contact one of our caring team members to learn more about the services we provide and how we can care for you or loved one. Whether you prefer phone, email, or in-person conversations, we're here for you.